First, overview
Now it is ubiquitous that people are electroed by high-tension cable when working on large mechanical tower. In order to ensure the security of electric power, workers, communication engineering construction, and equipment, non-contact intelligent alarm system suitable for heavy machinery- alarm on electric danger for construction machinery\ pressure alarm on engineering machinery is invented according to the requirements of large machine. This is a large mechanical equipment to prevent high voltage electric shock accident when working.
Second, the working principle of the electric alarm
The electric alarm will analyze the received front-end monitoring signal, take out 50 hz power frequency signal, eliminate interference signal after digital filtering and analyze its signal strength. When it reaches the preset value, a wireless alarm signal will be sent to the receiver, which will alarm when receiving the signal alarm, prompting the user that the equipment is close to high voltage, please pay attention to safety. The early warning system works only for more than 220 v 50-60 hz power frequency voltage. The warning circuit can confront the interference by stable and reliable digital filter. But it should pay special attention that: the electric alarm has no use on DC, high frequency or static. The electric field around overhead single stable has high detection sensitivity, and this equipment is mainly used for detection of outdoor overhead lines, detection voltage can be adjusted according to the needs n production.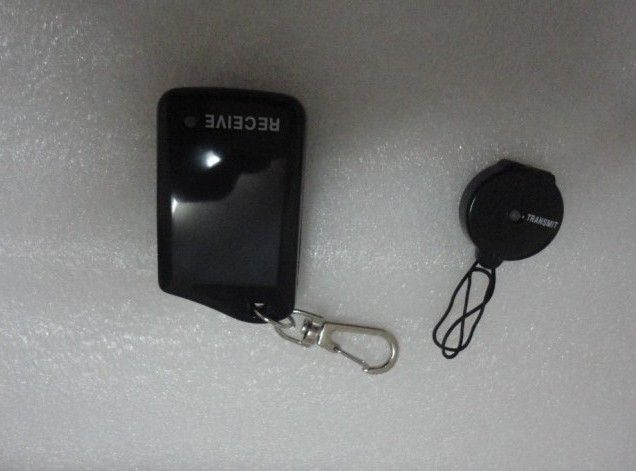 Third, electric alarm's main functional features
1, the alarm distance can be set up. Alarm distance has relationship with heavy current voltage, the higher the voltage, the larger power frequency caused will be. You can set up different voltage grade through different processing network in accordance with the relevant state requirements.  When it comes to installation, pay attention to the Angle, direction, and shield, etc.
2, support various voltage levels. Such voltage grades as 10 kv, 35 kv, 110 kv, 220 kv and customized voltage are available.
3, wide application. Can be used on overhead working truck, aerial work platform, hoisting machinery, cranes, crane and the car seat.
4, far transmission distance. When there is wireless and is barrier-free, the communication distance can be up to 200 m.
5, flexible power supply. Sending and receiving module can formated in DC24V power supply, or battery power supply.
6, flexible and varied ways to alarm. Open contacts, which is closed when alarming. The total CAN number can be increases and there are 485 interface control outputs.